Metro Diner launches a Summer of Waffles
A season of sticky fingers and savory deals as Metro Diner serves five weeks of specials leading to National Fried Chicken & Waffle Day on August 8
TAMPA, FL (July 10, 2023) – Metro Diner, where classic American comfort food comes with a side of fun, is dishing up its most irresistible meal deal yet: the Summer of Waffles (SoW), an entire season devoted to the savory-sweet breakfast classic. For five weeks beginning Monday, July 10, guests can earn a dining discount and prizes by taking a Summer Waffle Staycation at their local Metro Diner, featuring specialty waffle selections that make tastebuds tingle.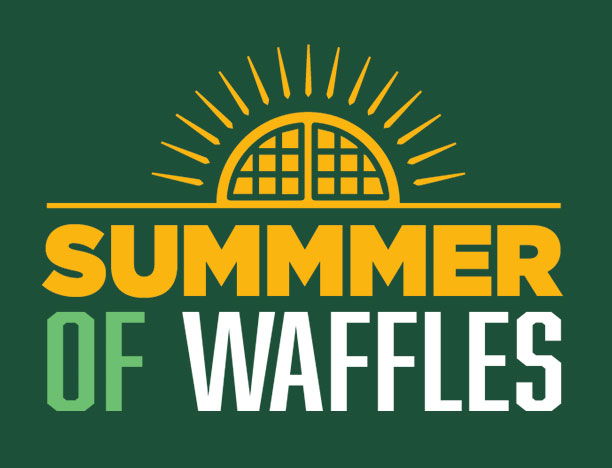 It all leads to Metro Diner's nationally recognized holiday, the phenomenal National Fried Chicken & Waffle Day, celebrated on Tuesday, August 8.
At the season's start, guests will get a SoW Passport that can be stamped each visit they order the week's featured waffle or menu hack. Those who earn three stamps throughout the five weeks will get $5 Diner Dollars and a chance to win Chicken & Waffles for a year!
"In anticipation of welcoming Metro Diner's favorite holiday, we've planned five exciting weeks full of delicious variations of our guests' favorite dish," said Stanley Goodman, Metro Diner President and Chief Operating Officer. "We're excited to invite everyone to kick back, relax and treat their tastebuds to a Summer Waffles Staycation!"
Waffle fans can schedule their SoW Staycation with these hot-off-the-iron treats:
- Week of July 10: Lemon Blueberry Waffle: A Belgian waffle infused with blueberries and lemon, drizzled with cream cheese icing and powdered sugar.
- Week of July 17: Fruity Waffle: A blueberry Belgian waffle topped with strawberries, bananas and powdered sugar.
- Week of July 24: Cinnamon Roll Waffle: A Belgian waffle swirled with cinnamon and sugar, topped with cream cheese icing, candied pecans, and cinnamon butter.
- Week of July 31: Fried Chicken Tender & Waffle Taco Hack: Crispy fried chicken wrapped in a Belgian waffle, like a taco.
- Week of August 7: Fried Chicken & Waffle: Half a fried chicken and a Belgian waffle, topped with powdered sugar and sweet strawberry butter. Served in a signature sweet and spicy sauce.
On the August 8 holiday, Metro Diner is offering $5 off its signature Fried Chicken & Waffle dish (in-diner only). Even sweeter, guests receive $5 Diner Dollars when they come back and order Fried Chicken & Waffles the following Wednesday through Friday.
Metro Diner created National Fried Chicken & Waffle Day in 2018 to honor its signature dish, part of a hearty menu of classic American comfort food. The full menu is available at www.metrodiner.com for dine-in, take-out, or delivery.
About Metro Diner
Established in 1992 by the Davoli family with a single eatery in Jacksonville, Metro Diner is among the nation's fastest growing locally owned and operated family dining concepts, with 60 locations nationwide. Metro Diner is known for its warm, welcoming service, large portion sizes and serious diner food. Metro Diner has received many accolades including features on Food Network's Diners, Drive-Ins and Dives and Cooking Channel's Cheap Eats. To learn more about Metro Diner, find a full list of locations or place a catering order, visit www.metrodiner.com and "Like" Metro Diner on Facebook, or follow @MetroDiner on Instagram and Twitter.
###