How to pack the perfect picnic
School is out and summer here! Soak in some sun, get some fresh air, and take your next meal outside with a picnic
Planning a picnic for yourself, friends, or family doesn't have to be hard! We've broken the process down into 5 steps to easily tackle how to pack the perfect picnic.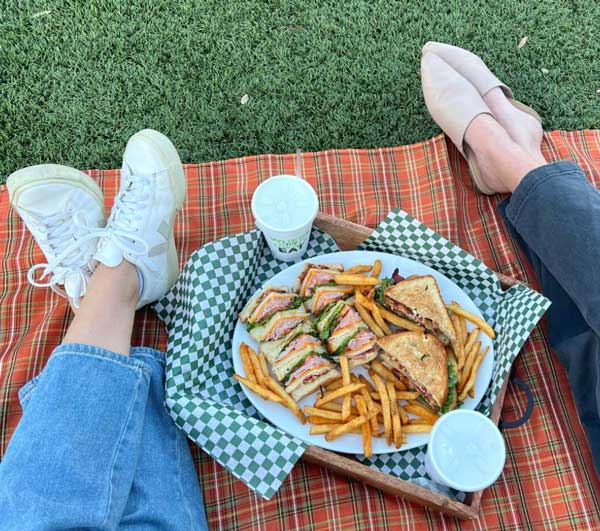 Plan & pack a summer picnic in 5 easy steps
1. Choose the right location
A picnic is a great way to enjoy the outdoors and get some fresh air! We recommend choosing a spot that is shady and has plenty of space. If you're going to a park, be sure to check the park rules before you go.
Need help finding a good picnic space near you? Check out the Find Your Park website. They have a Park Finder tool created by the National Park Foundation and National Park Service that can help you find a park near you based on activity. Other activity options include camping, fishing, biking, and more!
2. Bring a variety of food
Picnic food should be easy to eat and transport – think sandwiches, salads, and even fried chicken tenders. You can also pack chips, cheese, and crackers as appetizers. If you pack food that isn't handheld-friendly, be sure to include utensils. And don't forget drinks, too!
To make it simple, leave the food planning to Metro Diner. Take a look at our Family Meals to-go. They're family-sized portions of Metro Diner menu favorites like Fried Chicken Tenders, Chicken Biscuits, and even our famous Iron City Meatloaf!
Fun Fact: third party delivery services (like DoorDash or UberEats) will also deliver to most parks – you'll just need to provide the address.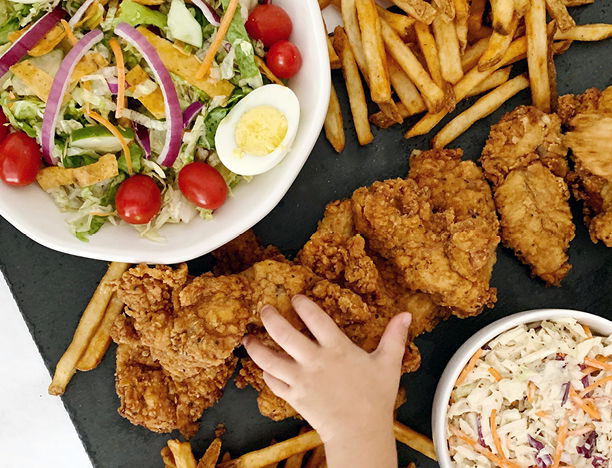 3. Grab a blanket or tablecloth
Of course, you'll need something to sit on while you eat so pack a blanket to get comfy. If you're going to a park, you may be able to use one of the picnic tables instead.  Reminder – many tablecloths are also water-resistant so they make a great blanket alternative that can keep you dry on damp grass.
4. Pack sunscreen
According to an American Academy of Dermatology survey, "when it comes to other popular summertime activities, such as barbecues and picnics or walks and hikes, sunscreen use declines dramatically." In fact, the survey reports that "40 percent of people don't plan to use sun protection when they go to BBQs and pools, while 31 percent don't put on sunscreen when they go out on walks or hikes."
Protect your skin! Shade is not enough sun protection.
5. Plan fun or relaxing activities
A picnic vibe can be anything you want – if you're looking for peace and relaxation, bring a good book or some music (Spotify even has a pre-made Picnic Playlist). Planning a more lively outdoor get together or hoping to entertain some high-energy kiddos? Consider games like scavenger hunts, capture the flag, cornhole, and more!
Don't forget to collect all your trash as you wrap up your picnic outing – and consider picking up others' trash while you're at it.  As Sir Robert Baden-Powell, founder of the Boy Scouts advised, "try to leave this world a little better than you found it."
Picnic Day
We love a quirky holiday, giving us an excuse to celebrate things that make us smile. We're lucky enough to be able to celebrate picnics not once but twice a year! National Picnic Day falls on April 23rd and International Picnic Day is June 18th. Bonus: National Eat Outside Day is August 31. So mark your calendars and get your gear ready!