Nothing makes us happier than to have our guests gather again around our tables. As we re-open our diner doors, our continued commitment to the health and safety of both our team members and guests has only deepened. We truly appreciate your loyalty and trust in Metro Diner and thank you for your support!
As we re-open our diners, we will continue to offer to-go and delivery options. Click here to find the status of your local diner.
In addition to our ongoing safe sanitation and food handling practices, we're taking additional measures for dine-in, in compliance with local government as well as CDC guidelines. Below you'll find some of the specific changes you'll see when you visit our diners.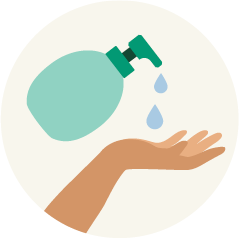 Hand Sanitizer Stations
Each diner has convenient hand sanitizer stations for guest and team member use.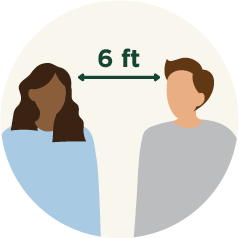 Social Distancing
Between Guests & Tables
Our dining rooms have been arranged to ensure guests remain a safe distance apart.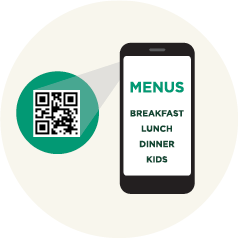 Contactless Menus
Tables include a scannable QR code for a contactless view of our menus on mobile devices. Single-use paper menus are also available.
Masks Required
On Team Members
We require that each team member wear a mask when in the diner.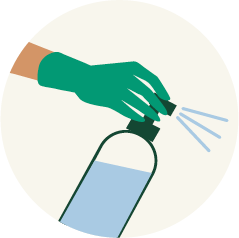 Extensive Disinfection
Between Parties
One a table is cleared, we take the utmost care to disinfect all surfaces before seating the next party.
Daily Team Wellness
Checks & Sick Policies
Prior to their shift, team members participate in mandatory health & wellness checks including documenting their temperature.