Our new saucy, savory, bbq pulled pork pile-ups are here! Dig into a sweet-meets-savory Pancake Stack, wrap your hands around our stuffed Quesadilla, or chow down on something a bit more traditional with our Pulled Pork Sandwich. All three options are available all day… welcome to pulled pork paradise.
Metro Diner BBQ Pulled Pork Offerings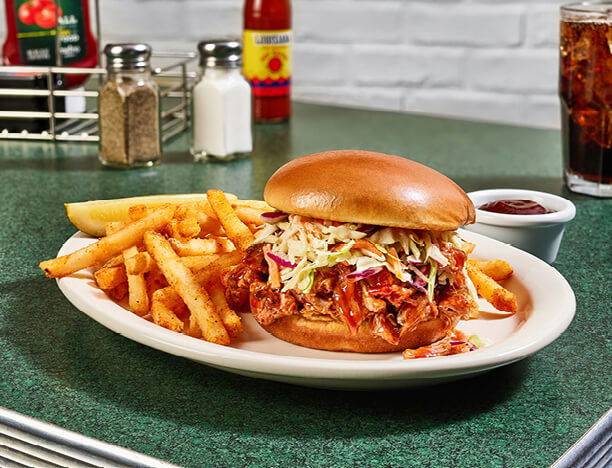 Pulled Pork Sandwich – $11.49
BBQ pulled pork topped with coleslaw on a grilled brioche bun. Served with your choice of side.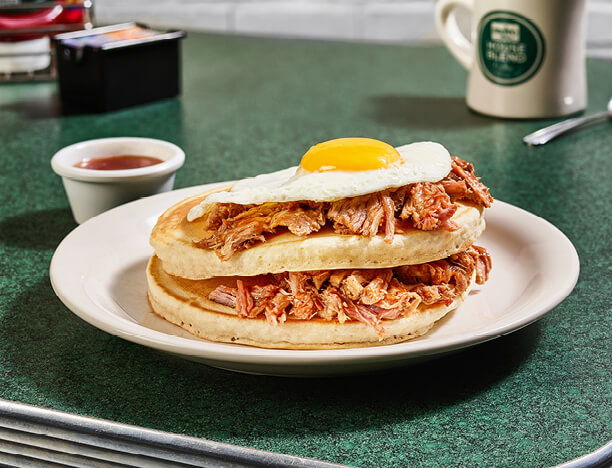 Pulled Pork Pancake Stack – $10.99
Two pancakes topped with BBQ pulled pork and an egg cooked any style. Served with a side of our spicy honey sauce.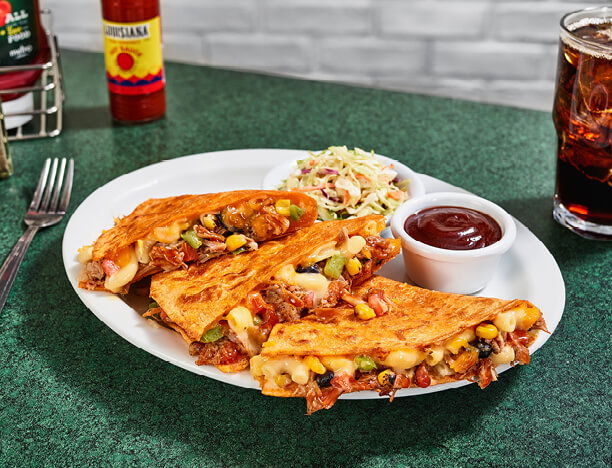 Pulled Pork Quesadilla – $12.99
BBQ pulled pork with cheddar cheese, black beans, tomatoes, fire-roasted corn, green bell peppers, onions, jalapeños, and macaroni & cheese, layered in a grilled sun-dried tomato tortilla. Served with coleslaw and BBQ Sauce.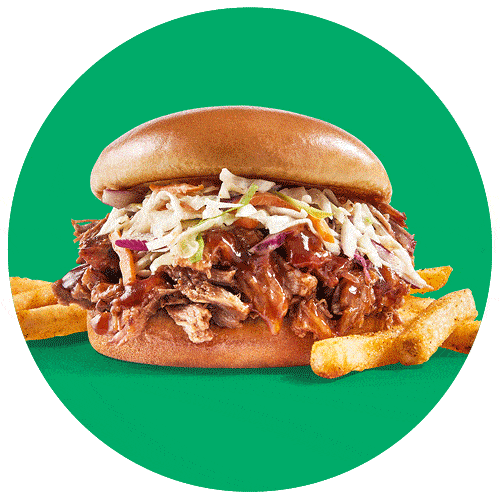 May we also recommend...
Fried Chicken & Waffle
Love the sweet-meets-savory, breakfast-all-day-ness of our Pulled Pork Pancake Stack? Then you'll love our famous Fried Chicken & Waffle. Half a fried chicken, served with a Belgian waffle, topped with sweet strawberry butter, and drizzled with our signature sweet and spicy sauce.  A Metro Diner menu item so popular, it has it's own holiday!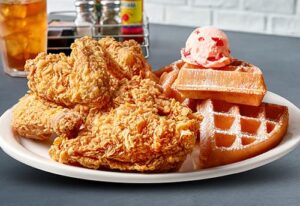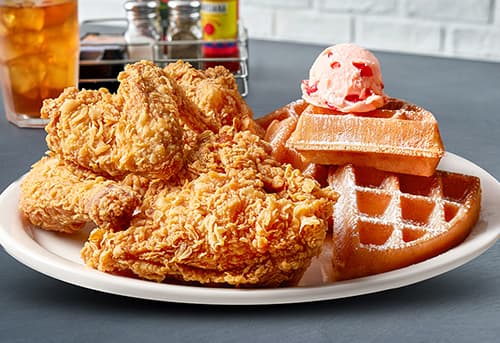 Huevos Rancheros
If you like Metro Diner's take on a quesadilla, we recommend our Huevos Rancheros – back by popular demand & available all day!
This guest-favorite dish includes your choice of eggs served over fried sun-dried tomato tortilla shells, bacon, sausage, black beans, onions, tomatoes, roasted corn, and green peppers, topped with cheese, sour cream, salsa, fried jalapeños, and green onions. View All Menus